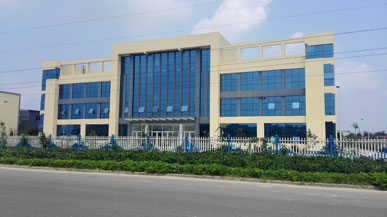 Based on the development of pipeline industry, there are two challenges which prevent the use life of pipes, anti-corrosion and mechanical protection.
Normally, the effects of conventional anti-corrosion products are not easy to meet customers' needs via different requirements about the products, because their using life cannot last as long as possible. Most of these conventional products only can be used about three to five years maximum, some of them are even very short life. Based on the external environmental issues and aging problem of product itself, which leads the damage problem of anti-corrosion layer and lose the effectiveness of protection at the same time. The external environmental issues include soil stress, geological movement, temperature change, moisture, PH, microbe and ultraviolet ray, etc.
Despite the external environmental issues, the serious construction environment also brings a lot of challenges to customers. Conventional or normal mechanical protection layer is very difficult to protect pipelines or anti-corrosion coating from damages caused by mechanical stress such as horizontal directional drilling, pipe installation and back-fill, and other mechanical damage risks. Further, irregular components anti-corrosion, rehabilitation of existing coating, pipeline reinforcement, heat shrinkable sleeve joint failure, which all of these difficulties are bothering we human beings to solve as soon as possible.
In order to solve the various difficulties in the pipeline industry, ShanDong PLT pipe coating technology co., Ltd specializes in developing and producing innovative products to protect pipelines stay away from corrosion damage and mechanical hurt all over the world, so as to guarantee customers to avoid economic losses and security risks.